GRANTING HIS ABSOLUTION – Cloth & Stone #3
Releasing on December 15th!
Amazon Pre-order: https://bit.ly/GhA-Amz
Add to your Goodreads: https://bit.ly/GhA-GR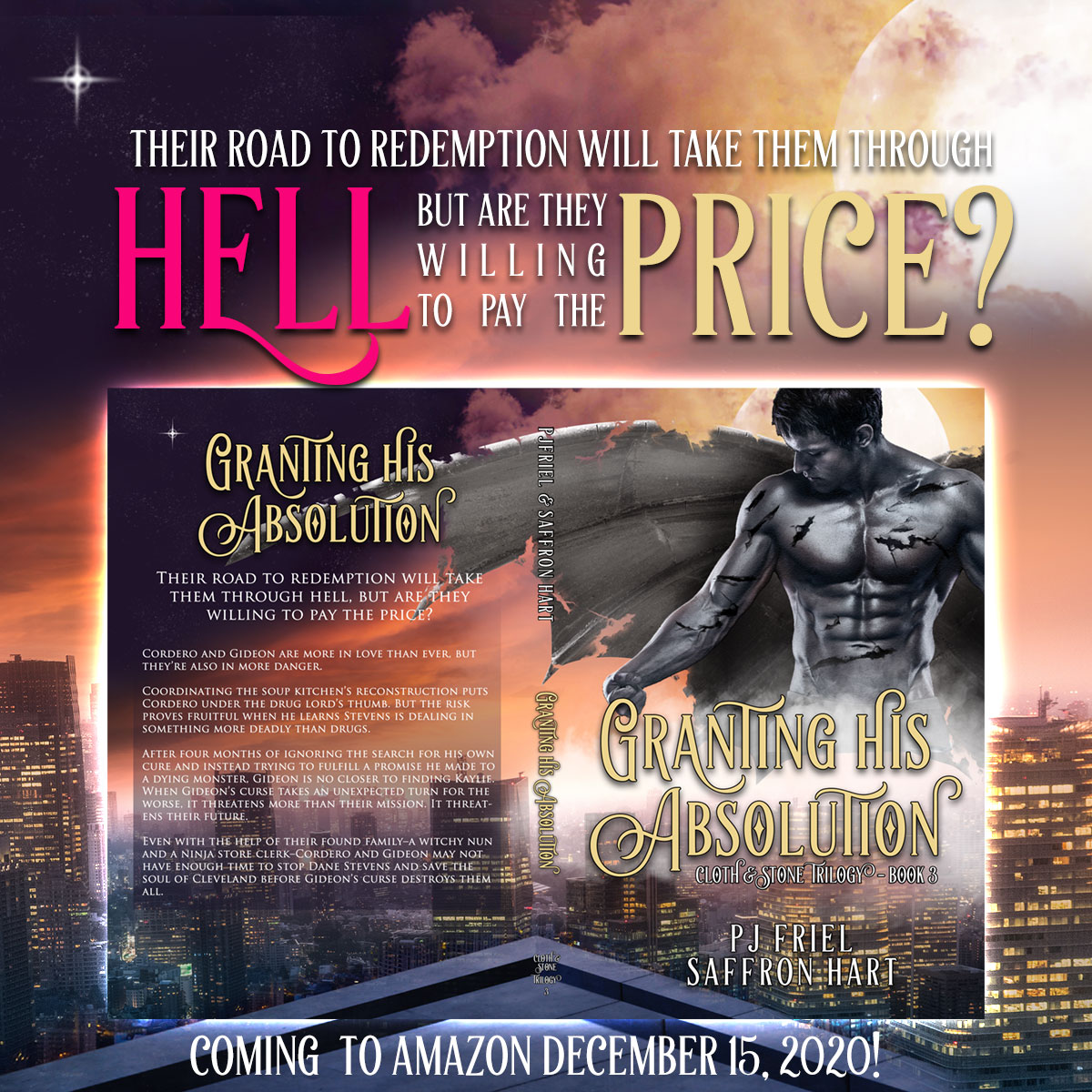 ➡️ ➡️ ➡️ ➡️ BLURB ⬅️ ⬅️ ⬅️ ⬅️
Their road to redemption will take them through hell, but are they willing to pay the price?
Cordero and Gideon are more in love than ever, but they're also in more danger.
Coordinating the soup kitchen's reconstruction puts Cordero under the drug lord's thumb. But the risk proves fruitful when he learns Stevens is dealing in something more deadly than drugs.
After four months of ignoring the search for his own cure and instead trying to fulfill a promise he made to a dying monster, Gideon is no closer to finding Kaylie. When Gideon's curse takes an unexpected turn for the worse, it threatens more than their mission. It threatens their future.
Even with the help of their found family–a witchy nun and a ninja store clerk–Cordero and Gideon may not have enough time to stop Dane Stevens and save the soul of Cleveland before Gideon's curse destroys them all.